Locosys GW-52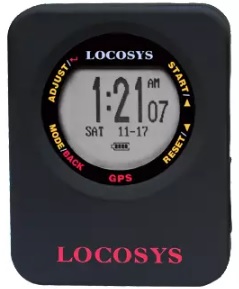 Details about the GW-52 can still be found on the Locosys website.
You can also find details about the device in my first impressions, written in Nov 2015.
The GW-52 superseded the GT-31 in 2015, when Locosys stopped producing the earlier model.
Observations
Tips
Although an option exists in the GW52Util, do not convert the SBP files to GPX format.

The SBP format contains all of the important GPS error information!
Specifications
| Item | Details |
| --- | --- |
| Logging | 1 Hz or 5 Hz |
| Memory | ~35h @ 1 Hz or ~7h @ 5 Hz |
| Battery | ~8 hours @ 5 Hz |
| Charging | Micro USB cable |
| Download | Micro USB cable + GW52Util |
| Best Format | SiRF binary, packed (SBP) |
| Other Formats | n/a |
| GPS chipset | probably the SiRFstar IV |
| Additional Logging | Sats, HDOP, SDOS |
| Approved for GP3S | Yes |
| Approved for GPSTC | Yes |