Motion Mini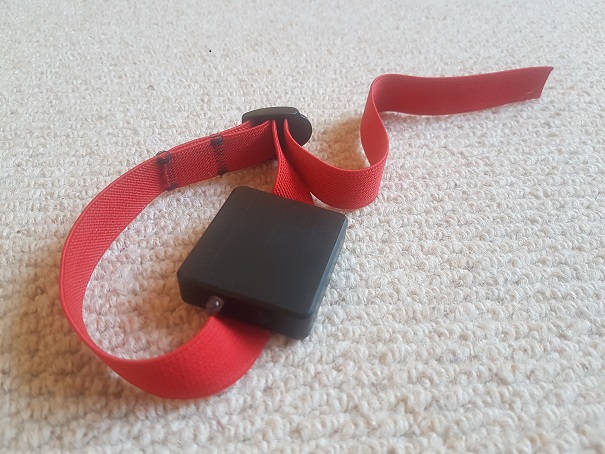 The Motion Mini provides superior data quality compared to the popular Locosys devices and modern smart / sports watches from the likes of COROS, Garmin, Suunto and Polar.
The u-blox GNSS chip combined with Motion's custom filters, amplifier and oscillator provide high accuracy positional, speed and verification data at 10 Hz. Units built prior to July 2022 used the UBX-M8030-KT chip whilst units since July 2022 have used the UBX-M10050-KB chip. The only real difference between the two GNSS chips are their power consumption and thus battery life.
The device has no screen as it is purely designed to be a high-accuracy logging device. It is very reasonably priced and is perfect for anyone who cares about the accuracy of their data.
I have written up my first impressions of the Motion Mini in a short article. Further details for the Motion Mini can be found on the Motion GPS website.
Tips
Turn on a few minutes prior to sailing.
Be sure to update the time zone (via the settings) when clocks change.

This only affects filenames and times reported by the internal webserver.
Logging will always use UTC timestamps.

Have a look at my WiFi tips if you can't access the built-in webserver from your phone.
Specifications
Item
Details
Logging
1 Hz, 2 Hz, 5 Hz or 10 Hz
Memory
8 GB
Battery
~14 hours @ 10 Hz (UBX-M8030-KT)
~24 hours @ 10 Hz (UBX-M10050-KB)
Charging
Wireless
Download
WiFi - connect to built-in webserver
Best Format
OAO
Other Formats
GPX - 1 Hz
GPS chipset
UBX-M8030-KT
UBX-M10050-KB
Additional Logging
Sats, HDOP, sAcc
Approved for GP3S
Yes
Approved for GPSTC
Yes